Clean and stain free tiles add a classy look to the interiors. No matter what sort of room it is, you must maintain the cleanliness of the tile grouts. What you should opt for deep Tile and Grout Cleaning? If yes then try these home remedies that show immediate results. These remedies can be done with ease to get a clean tile grout at home-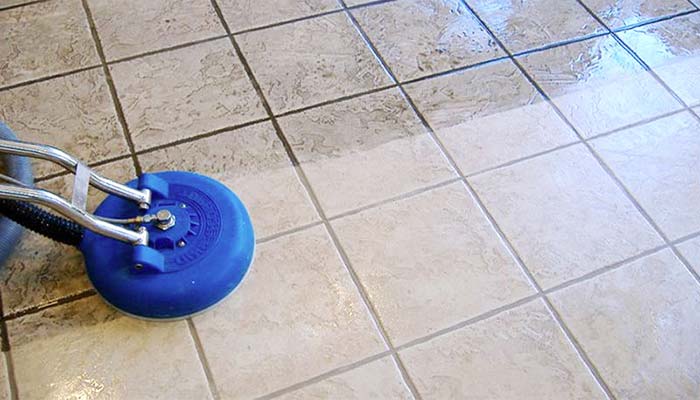 Try using a hot water spray
One of the easiest ways for cleaning the tile grout in your bathroom is using hot water spray. In this method, you don't have to put extra effort into cleaning. All that you need to do is to spray hot water on the bathroom tiles and then leave it for some time. After that, use any scrubber and then start scrubbing the tiles. Hot water will make the dirt loosen up and with this method, it becomes easy to remove the dirt from the grouts and do the deep cleaning.
Go for hydrogen peroxide
Are you looking for an effective way to clean tile grout? If yes then hydrogen peroxide can be a great option for this. When there are moderate stains and dirt on the tiles and grout then you can use this method of deep cleaning. Hydrogen peroxide is a crucial and effective cleaner that removes dirt and stains at the same time. You only need to spray this on the grouts and tiles and leave it for some time. After this, you just have to scrub the tiles with a bristle brush.
Here, make sure to put a little extra effort into scrubbing. Once done with scrubbing, you just need to rinse with warm water and then wipe excess water.
A solution of baking soda and vinegar
Both baking soda and vinegar are considered effective ways of Tile and Grout Cleaning. Whenever there's any stain or dirt in the grout, you must try this popular home remedy. It is well suited to remove tough stains and dirt from the tile grout. For this, you're needed to make a solution or a paste of baking soda with water. Then, apply it to the grout lines.
After this, you just have to spray a mixture of vinegar and warm water in equal parts onto the baking soda paste. You'll get to see a chemical reaction and bubble forming situation. Then, there will be a thick layer of foam on the tile grouts. Here, you just have to scrub the tiles and then rinse the tiles with warm water. This will show immediate results if you are using this paste at least once or twice a week.
Conclusion
Whether it's about bathroom tile or living area tile, you need to keep the grouts clean and stain-free. If there is dirt on the grout then this will ruin the appearance of the entire home. For Tile and Grout Cleaning Melbourne, one can choose above-mentioned tips and home remedies.